Wondering why adventure tourism is booming worldwide? Read on to find out.
Today, many tourists worldwide are amassing work holidays to head on luxury adventure travel across the globe. Adventure tourism continues to experience a massive boom as throngs of adventurous spirits take on the most well-known adventure-laden destinations in foreign lands. 
But why is the world experiencing this surge in adventure travel? Let's explore the most common reasons for the popularity of adventure travelling:
The Quick Evolution of Action Sports
When it comes to physical activity, many people are skilled in one or more forms of action sports, such as skiing, stand-up paddleboarding, kayaking, and more, which would previously have been categorised as extreme sports. However, they are now becoming an increasing part of our everyday outdoor activities. The tricks in these sports that were revered in the past don't impress anyone today and often don't make the final video cut. 
But what is the driving force behind this rapid evolution of action sports? Many people believe it's thanks to the advent of better technology enabling people to perform better than in the past. While it's true that the new technology is markedly better, it doesn't fully encapsulate this massive leap of progress, which can also be explained by three significant factors – artificial terrains, progressive instructions, and seamless communication.
Artificial Terrain
Artificial terrains, such as snow and indoor white-water pools., bring outdoor and extreme weather elements to the masses, making challenging or obscure practices more accessible and convenient. People have more time to practice their skills on these terrains and prepare for their real-world adventures. 
Progressive Instructions
Today, the masses have progressive instructional videos and programmes that help them master the tricks and steps involved in extreme sports. The media has an abundance of adventure documentaries and programmes geared toward helping beginners to become experts in these sports. 
People Want to Be Brave 
Today, it's becoming a trend for people to explore more of the world around them and be braver by stepping out of their comfort zones and doing something they wouldn't normally do. Since we live in a technologically-driven world, people have no shortage of inspiring content that gives rise to the daring adventure traveller in them. It gets the conversation going and encourages people to test their limits and conquer their fears by engaging in extreme sports. 
Relearning of Nature
For a few years now, the world has relearned the meaning of nature thanks to sustainability and conscious tourism. Previously, nature was seen as something humans needed to tame. Today, people see nature as something that needs to be nurtured and protected with sustainable, conscious practices. This cultural shift is evident as many adventure travellers seek natural beauty for their adventure tours and plan luxury safari holidays and other nature-centred trips.  
Access to Off-Road Paths
Many adventure tourists want to explore the path less taken and explore nature's wild, less-travelled side. People want to head on adventures that help them connect with the locals, eat organic food, live like the locals in a foreign land, and source their food and goods from organic sources. They want an immersive experience that helps them feel a sense of belonging and accomplishment in their adventures. 
Many tourists are attracted to places that are obscure and not known by other tourists. Instead of exploring the classical tourist destinations, they want to travel to remote villages, off-path valleys, and obscure parts of national parks. They attempt to do something truly memorable on their adventure tour. 
The Era of the Social Media Generation
Today, many adventure travellers are pretty young and avid social media users. They are used to living their lives online and posting all about their adventures. Selfies and Go Pro videos are becoming the norm. The trick to going viral is posting eye-popping pictures and videos from your adventures across the globe. In such a globally connected environment, many people feel compelled to visit foreign lands and plan the most adventurous trips with their favourite luxury travel company. They can capture their experience on their phones and post their adventures online. 
The Growth of Adventure Travel Companies
As the world progresses and our collective thirst for adventure grows, more and more travel companies offer irresistible adventure tours with flexible itineraries and custom packages. Many travellers consider various platforms and choose the ones that offer the finest adventure tours. In such a competitive climate with increasing demand, companies keep coming up with more incredible offers, feeding the growth of adventure travel. 
The Bottom Line
In an increasingly connected world, many tourism companies offer lucrative adventure tour packages that are hard to resist. People also find joy in exploring travel adventurously, trying extreme adventures, and posting their experiences online. It's why adventure travel is experiencing a marked boom today and will continue to do so in the future. 
Author Bio: Rhodri Andrews
Rhodri Andrews is the Head of Content at SevenTravel, a luxury travel company based in Mayfair, London, that specialises in once-in-a-lifetime experiences. SevenTravel is all about the kind of travel that forges deeper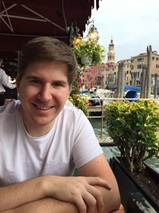 connections with the countries you visit, encouraging you to linger for longer with trips that last ten or more days. Rhodri manages all of SevenTravel's content, bringing to life the countries, regions and unique tailor-made experiences its clients will discover as well as all the useful information SevenTravel clients need to know before they head off on a luxury holiday of a lifetime. He crafts content for all SevenTravel's luxury holiday destinations, whether it's the Arabian charm of Oman to the Amazon jungle of Peru and everything in between. Through his natural curiosity and passion for travel, he also brings SevenTravel's one-of-a-kind experiences to life, from trekking through the Patagonian wilderness to exploring Morocco's souks and medinas. Whether you're a couple, honeymooners or a family embarking on an exciting luxury holiday, the experiences are crafted to suit your personal preferences.